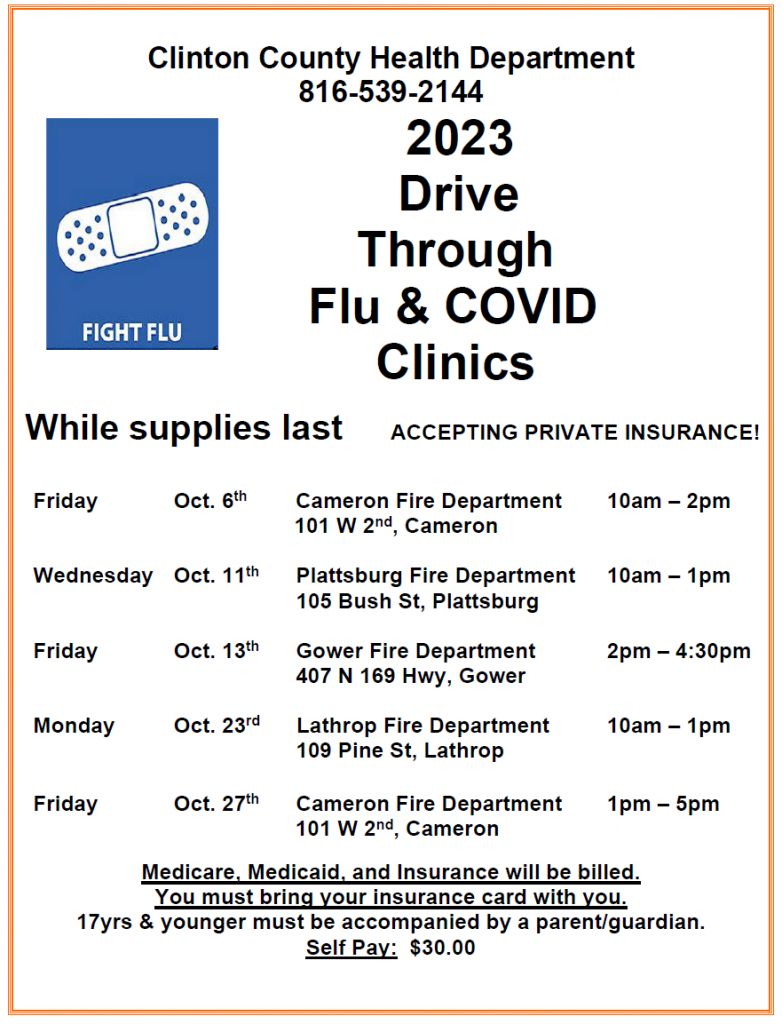 The Clinton County Health Department will host drive-through flu and COVID-19 immunization clinics beginning October 6th.
The schedule and location for clinics are:
Friday October 6th, 2023 10AM-2PM
Cameron Fire Department
101 W 2nd St Cameron, MO 64429
Wednesday October 11th, 2023 10AM-1PM
Plattsburg Fire Department
105 Bush St Plattsburg, MO 64477
Friday October 13th, 2023 2PM-4:30PM
Gower Fire Department
407 N 169 Hwy, Gower, MO 64465
Monday October 23rd, 2023 10AM-1PM
Lathrop Fire Department
109 Pine St. Lathrop, MO 64465
Friday October 27th, 2023 1PM-5PM
Cameron Fire Department
101 W 2nd St. Cameron, MO 64429
Please bring your insurance card. The Health Department will bill Medicare, Medicaid, and private insurance. Flu vaccine can be purchased at $30 / dose. There are limited doses of COVID-19 vaccine available for uninsured individuals at no cost.