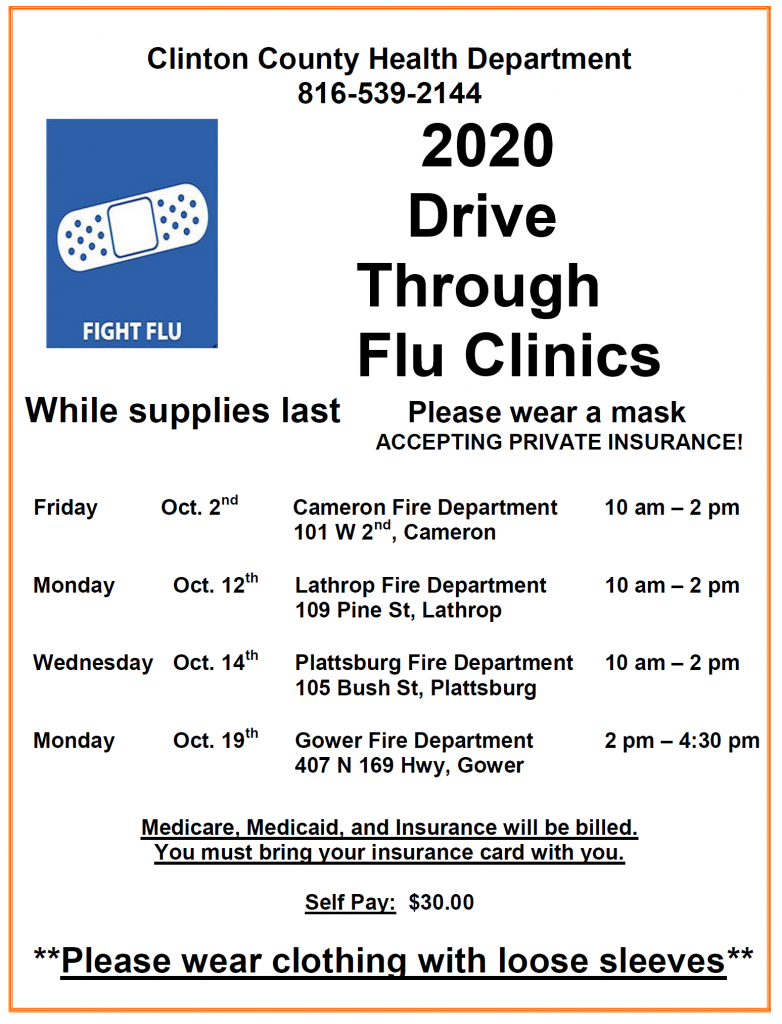 The Clinton County Health Department will be holding drive-thru flu clinics this year instead of our regular walk-in clinics.
Clinics will be held:
October 2nd from 10AM to 2PM at the Cameron Fire Department
October 12th from 10AM to 2PM at the Lathrop Fire Department
October 14th from 10AM to 2PM at the Plattsburg Fire Department
October 19th from 2PM to 4:30PM at the Gower Fire Department
We accept most private insurance, as well as Medicare and Medicaid. We have publicly funded vaccine available for uninsured and under-insured persons.